If I've said it once, I've said it a million times - autumn is by far my favourite season. I love basically everything about it from how chilly the air gets, to how it gets dark earlier, to pumpkin spiced everything but the fashion is what truly holds a special place in my heart.
I have a lot of basics when it comes to clothing. If you were to look through my closet right now you'd find an avalanche of black skinny jeans, black tank tops, a ton of t-shirts and a handful of white blouses. What I'm looking for now is an assortment of different standout pieces. It seems as though this season I'm really gravitating more towards styles that I can only describe as 'dark romantic' - so more dark florals and pieces with more traditionally feminine Victorian flares. My imagination is struck by more recent Gucci and Dolce & Gabbana runways, which is very odd if you're familiar with my typical tastes. Right now I'm particularly taken with grandma inspired pieces and I aspire to walk around looking like an old patterned couch (I'm 1000% serious).
All clothing pictured are plus sized
(*) - premium pricing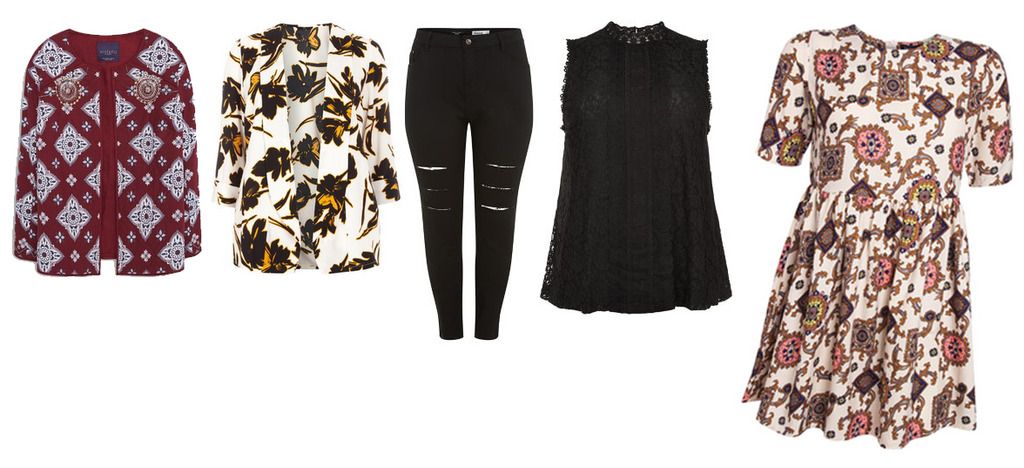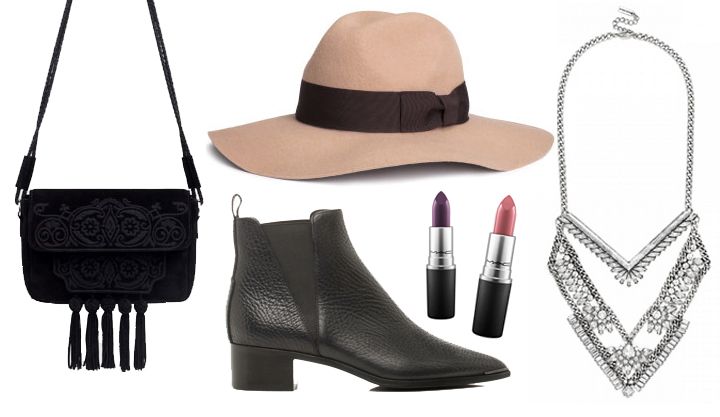 Clothing //
VIOLETA by Mango printed bead jacket
|
EVANS white printed crepe jacket
|
New Look INSPIRE multi rip skinny jeans
|
New Look INSPIRE black lace shell top
|
BOOHOO isabelle paisley smock dress
Accessories //
ZARA tassel embroidery leather messenger bag
|
H&M wool hat
|
ACNE STUDIOS 'jensen grain' booties (*)
|
MAC lipstick in 'cyber' (purple)
|
MAC lipstick in 'creme in your coffee'
(pink)
|
BAUBLEBAR 'xena bib' statement necklace
* All thoughts are my own - this is not a sponsored post in any way. There are links provided to the original image/retailer if you are interested in anything pictured.