Laura
, my mother and I recently took a trip south of the border to the United States. Shopping was our main objective for the weekend and although I didn't buy too much, I came home with a few amazing pieces. My favourite find of the weekend are definitely these bubblegum (almost neon?) low top Converse with a double thick sole. When I first saw them I quickly tried them on and ran to the cash. I made out like a bandit; they're SO amazing and sickenly bright - which is a great contrast to the allblackeverything I usually wear. The best part, though? They were only $20 and they're
insanely
comfortable.
For this look I decided to be extremely
lazy
comfortable by wearing my favourite distressed jeans and this high-low top from ASOS Curve that I totally forgot I owned. The oversized fit of the top is what makes it comfortable and the studs are what make it come to life. The shoes are made centre of attention by being the
only
pop of colour. This is an outfit that I would wear if I wanted to look interesting and put together without really trying. The spikes and distressed denim make me feel like a rockstar and the bubblegum pink shoes tie together the entire outfit and make it so totally
Rosie
.
TOP/ ASOS Curve TANK/ Forever 21 JEANS/ Forever 21+ (diy)
SHOES/ Converse via Burlington Coat Factory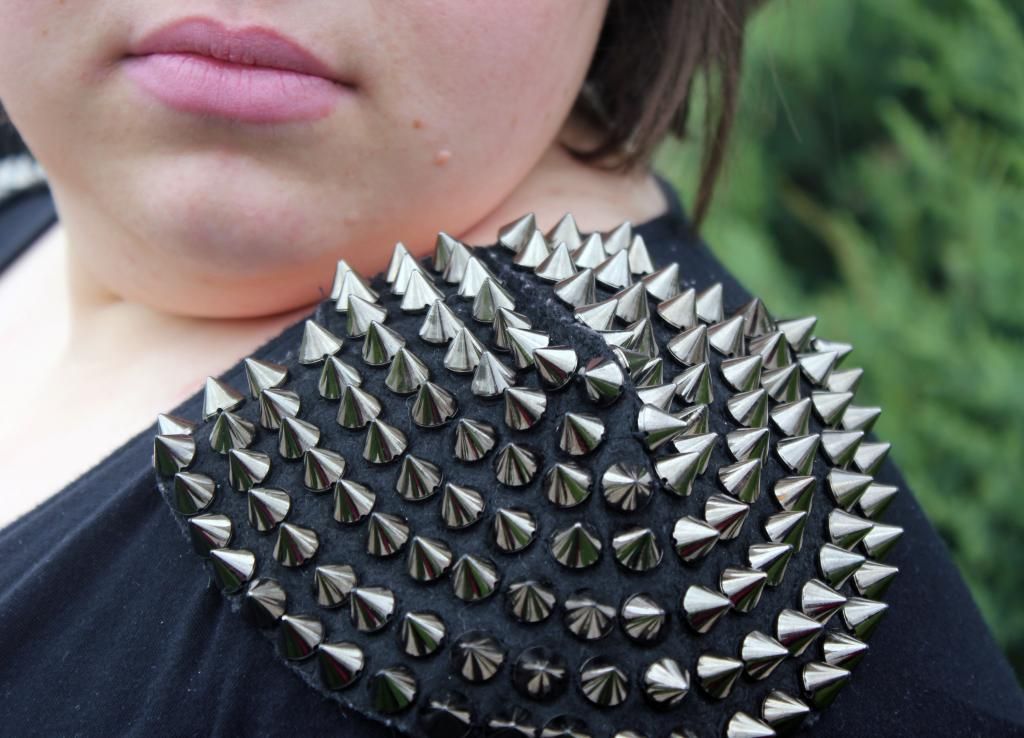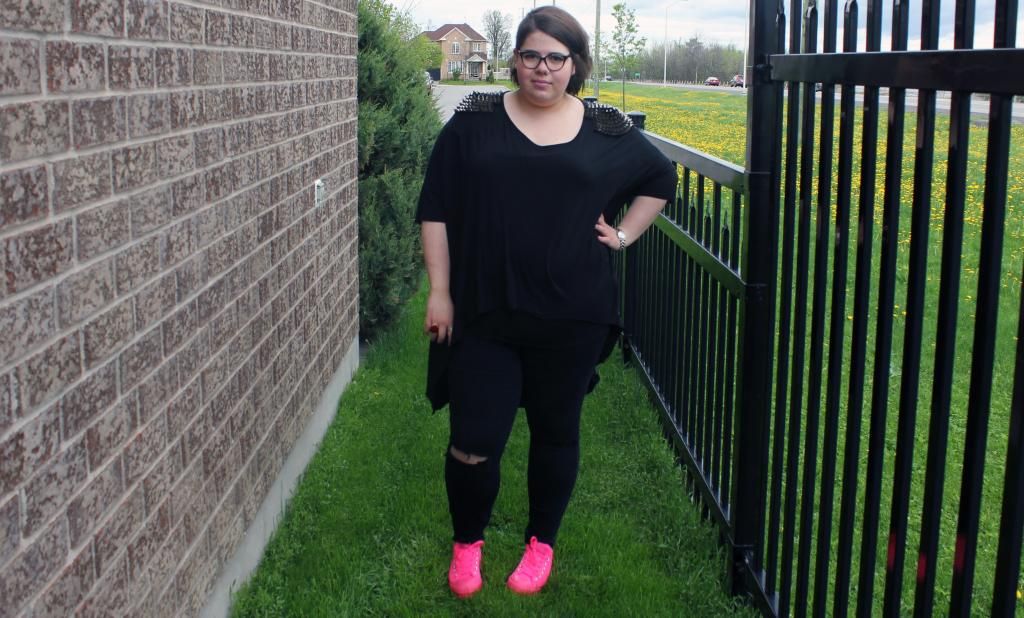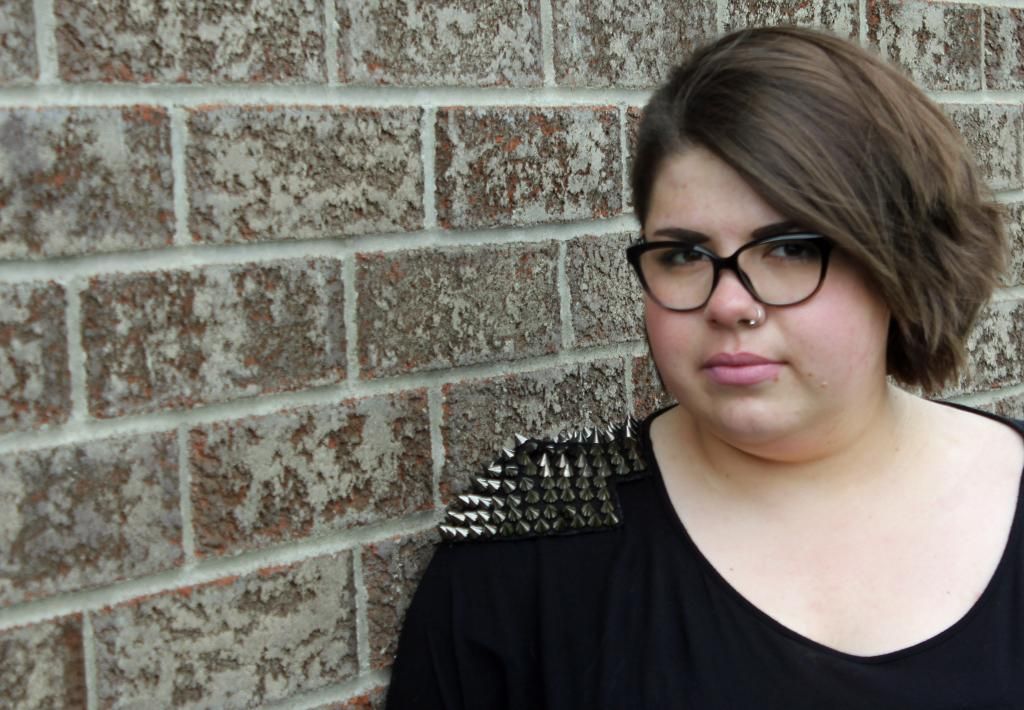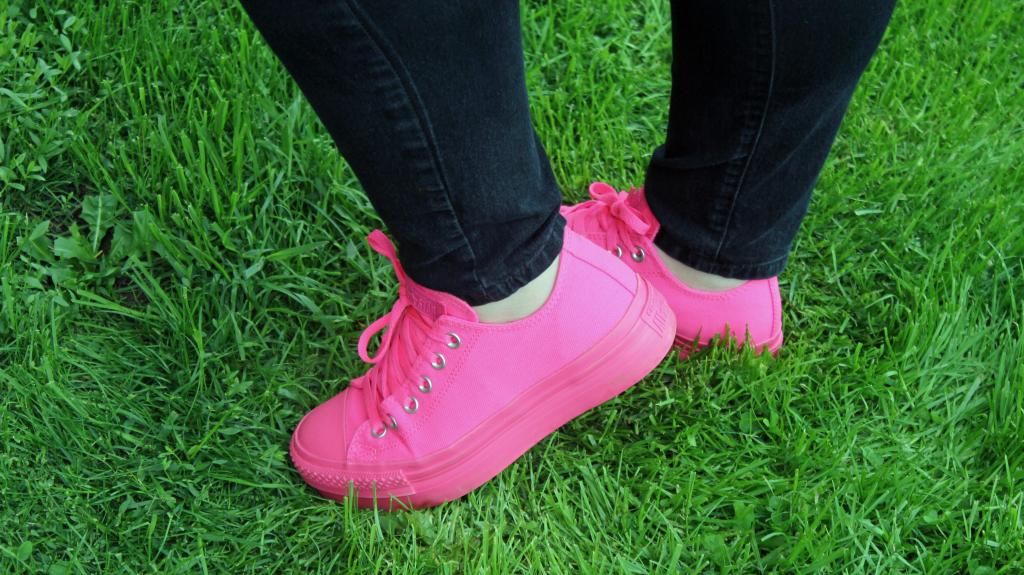 Photo Credit: Sue Waugh